Palm oil is found in many products, from cookies and bread to lipsticks and soaps. The presence of this controversial product in many everyday products is believed to negatively affect our health and the environment.
At Golden Agri-Resources (GAR), our research and development (R&D) facilities are dedicated to improving the diet of our customers and reducing our overall environmental footprint. Our investments in research are aimed at achieving higher oil palm yield per hectare, developing and deploying best agronomic practices, as well as creating tasty palm-based food products with optimal levels of nutrition.
These critical functions are performed by our three R&D facilities – SMART Research Institute (SMARTRI), SMART Biotechnology Centre and Marunda R&D Centre.
Better plant yield and agronomy practices
At SMARTRI and the Biotechnology Centre, more than 100 researchers, scientists, and technologists conduct extensive research on our plantations and planting materials. These experts work to improve production, yield and agronomic practices, all of which contribute to responsible palm oil production.
The SMARTRI in Libo, Riau, is our flagship research facility. In addition to research on breeding to improve palm oil yield per hectare, the team also focuses on improving practices in agronomy, such as oil palm and soil analysis, crop protection through Integrated Pest Management (IPM) and sustainability methodologies.
Embracing digital advancements, SMARTRI plans to improve the efficiency of our plantation operations. This involves the collection of data using sensors, drones and robotic harvesters and weeders, as well as the adoption of precision agriculture to optimise farm processes.
SMART Biotechnology Centre, a facility in Sentul, Bogor, develops elite palm oil clonal planting materials using cutting-edge plant biotechnology laboratory equipment. To reduce the waiting time, molecular markers are used to select oil palm trees with superior traits before maturity. As a holistic approach, the centre also ensures impact on the environment is reduced through the production and use of bio-fungicide, bio-fertiliser and bio-pesticide.
In 2017, super high-yielding seeds Eka 1 and Eka 2 were developed jointly by SMARTRI and SMART Biotechnology Centre. These seeds increased the company productivity of crude palm oil (CPO) to more than 10 tonnes per hectare per year at mature ages (10-18 years). Following this success, the team plans to plant these seeds and drought-tolerant plantlets (also known as ramets) in a larger commercial area.
Nutritious foods and reduced environmental impact
Using the latest food technology laboratory equipment, the experts at our R&D Centre in Marunda work to support the creation of safe, healthy, and delicious food products. Research improves the quality of our cooking oil and specialty fats products. Our R&D has reformulated our products so that trans-fatty acids are removed without compromising quality.
A unique feature in our facility is a full concept kitchen that includes a bakery and savoury section, allowing our chefs to test product applications on different types of food. We also have a sensory evaluation room to assess the appearance, taste, smell and texture of products we are testing.
To ensure the quality of CPO and to meet the requirements of our customers, Marunda plans to further improve the characteristics of our products through analysis of monoacylglycerols (MAG)/diacylglycerols (DAG) and carbon number in fats and oils.
As a fully integrated agribusiness committed to reducing environmental impact, the facility also looks at the development of lightweight packaging to maximise loading space in transport containers. This has led to reduced costs, lower energy consumption, and a decrease in carbon emissions.
Let's take a look at how each of the three R&D facilities contributes to making better palm-based products:
Function
SMART Research Institute (SMARTRI)
Improve field agricultural and environmental sustainability practices such as maximising seed yield potential
SMART Biotechnology Centre
Research on oil palm tree genome projects that results in stable, high-yielding plants
Marunda R&D Centre
Develop and reformulate food products and their packaging to support the production of safe, healthy, and delicious food products
Number of researchers, scientists, and technologists
Certifications/ Specifications
ISO 9001:2015
ISO 17025: 2017
ISO 9001:2015
Production capacity of over 4.5 million oil palm tree clonal planting materials
ISO 17025:2017 (R&D lab)
ISO 9001:2015 (connected to Marunda Quality System)
ISO FSSC 22000 (connected to Marunda Quality System)
Milestones and achievements
SMART Research Institute (SMARTRI)
1. Breeding of high-yield and disease-resistant oil palm trees
1996
Set up breeding research to develop high performing oil palm trees
2007
Selected best yield performing oil palm trees
2013
Registered Ganoderma resistant oil palm trees
2017
Registered high-yielding seeds, Eka 1 and Eka 2
2. Develop methodologies and tools to assess the environmental impact of company practices on the field
2000 onwards
Measure impact of field practices on the environment
Identify factors that cause environmental impact
Develop and test more sustainable plantation practices
Monitor and maintain soil health
2012 onwards
Carry out research studies in collaboration with international institutions or universities on ecosystem services
Manage plantation understory for biodiversity conservation
Restore degraded ecosystems such as riparian areas
3. Measure GHG flux in plantations
2011 onwards
Measuring CO2 flux in plantations
2015 onwards
Measuring N2O emissions from N-fertilisers
Test and adopt new practices to reduce N2O emissions
2019 onwards
Measuring NH3 volatilisation from N-fertilisers
Test and adopt new practices to reduce NH3 volatilisation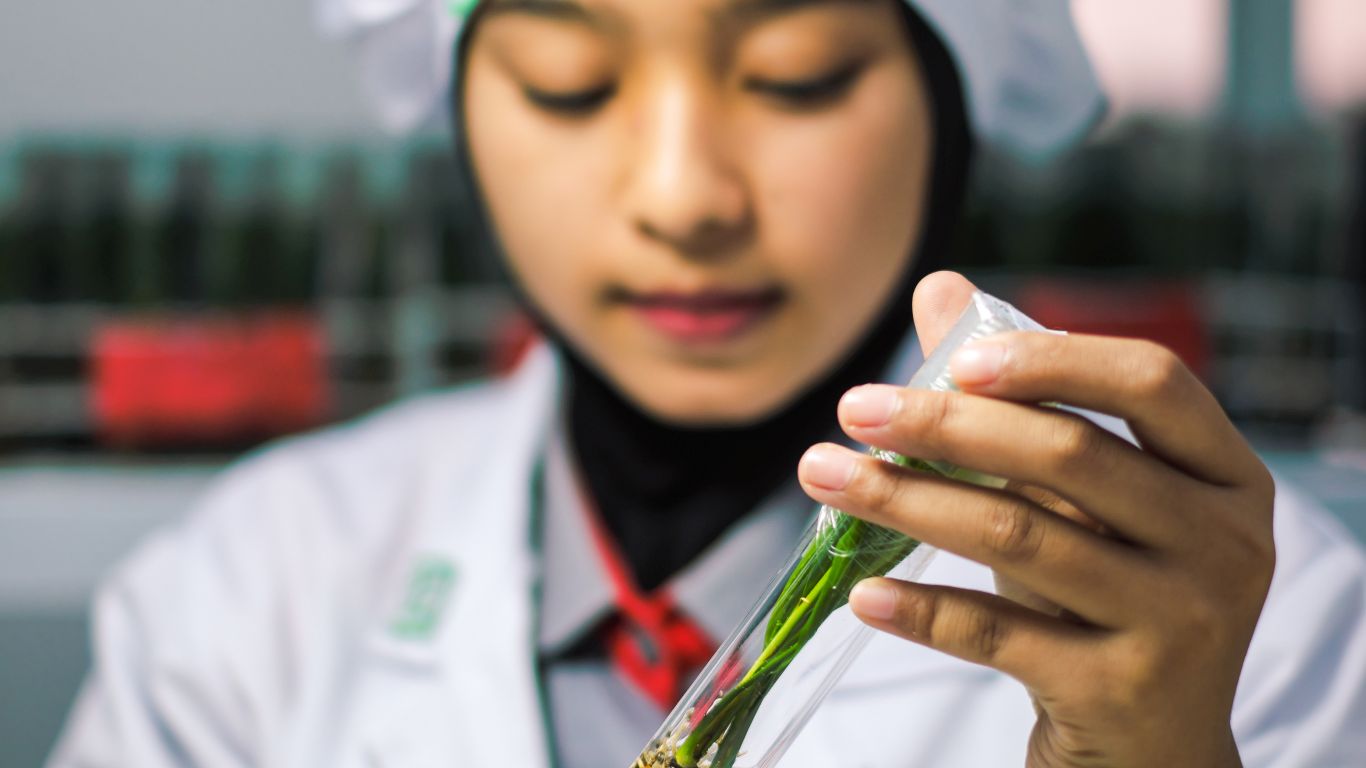 SMART Biotechnology Centre
1. Genetic mapping of elite plants
2007
Started a tissue culture programme focusing on increasing palm oil productivity
2012
Developed the first palm oil micro-array chip
2014
Data exploration of Suppression Subtractive Hybridisation (SSH) for oil palm genome
2015
Released new oil palm tree variety for Intermediate Ganoderma Resistance, which improved resistance to fungal disease
2016
Developed Mass Array Genotyping System and Clustered Regularly Interspaced Short Palindromic Repeats System (CRISPRS) for oil palm genome
2017
Genome-Wide Association Study (GWAS) performance and implementation
Succeeded in palm oil tissue culture with clonal planting material, Eka 1 and Eka 2. Officially registered with the Department of Agriculture as the first clones released in Indonesia
2021
Verification for selected drought tolerance marker set into distinct stable and unstable progenies under drought conditions
2. Developing biological fertilisers and pest controls
2011
Registered Pheromone for Oryctes rhinoceros beetle = rhinomas®
2013
Registered Bio-pesticide = trichomas®, and Bio-fertiliser = mycormas®
2017
Obtained public distribution permit of pheromone for Oryctes rhinoceros beetle based on the Decree of the Minister of Agriculture No. 633/Kpts/SR.330/10/2017
2021
Obtained public distribution permit of bio-fungicide trichomas® and bio-fertiliser mycormas® prototypesototypes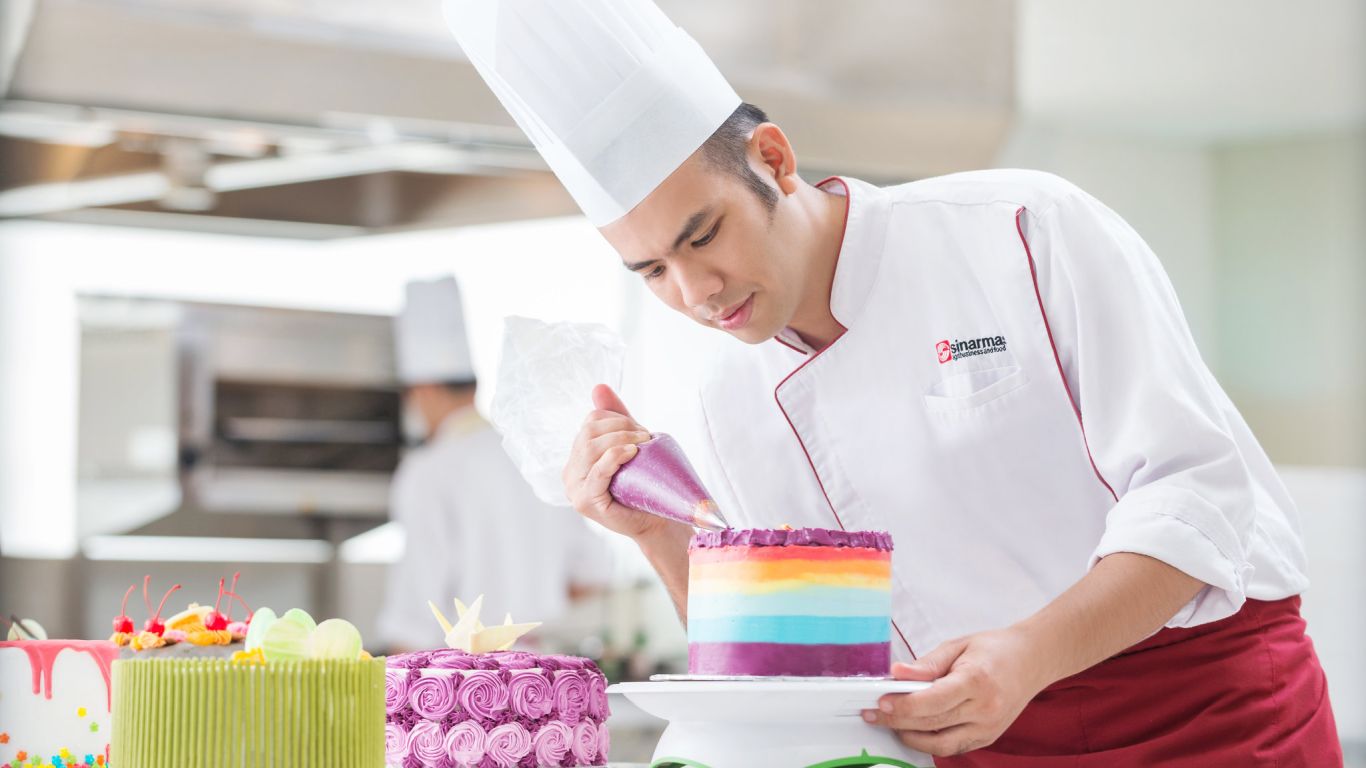 Marunda R&D Centre
1. Developing and reformulating food products
2015
First lab dedicated to fats and oils in Indonesia to be ISO 17025 accredited to ensure product quality and company operations
2017-2020
Reformulated all products by removing trans-fatty acids to improve performance or nutrition
2018
Accredited for more than 30 parameters in fats and oils products. The first accredited laboratory in Indonesia for 3-MCPD/2-MCPD/GE
2018-2020
Developed milk fat replacer solutions for many dairy-based foods such as cheese alternatives, ice-cream, and cream fillings suitable for vegans and those with lactose intolerance
2. Scientific achievements
2019
Released publication titled International Journal of Food Science & Technology: Vitamin A fortification stability
2021
Released publication titled Fry Life of Fat/Oil
Interested to find out more about our breakthroughs in increasing palm oil yields to the highest in the industry? Read here.