Fire and haze management
Forest fires and the resulting haze are a perennial concern and have a direct impact on many of our employees and the communities living in and around our plantations. Forest fires also cause great loss of biodiversity and contribute heavily to climate change as greenhouse gases (GHGs) are released into the atmosphere when forests burn. In addition, haze can actually depress the production of oil palms, making it a bad business choice for palm growers.
We are focused on long-term fire and haze prevention and mitigation. We have developed and implemented a wide range of initiatives aimed at preventing and managing fires across our concessions.
Zero Burning Policy
We adopted a Zero Burning Policy in 1997 as part of our efforts to delink production from deforestation. We are against the use of fire in all our operations and throughout our value chain — we do not tolerate the use of fire in land preparation or development.
Fighting fires
In the event of a fire, speed is of the essence. All our estates have fire-fighting equipment. We have also trained more than 10,000 Emergency Response Team personnel, stationed across our plantations, ready to deploy at a moment's notice.
Finding long-term solutions
Working with our supply chain
To ensure our entire supply chain complies with our Zero Burning Policy, we proactively engages with suppliers in high-risk areas. We help them build capacity in fire management, prevention and suppression. These efforts include training workshops and follow up visits. We are also engaged in long-term solutions to tackle forest fires in and around our concessions. To do this effectively, we recognise the need to work with communities to prevent and suppress fires.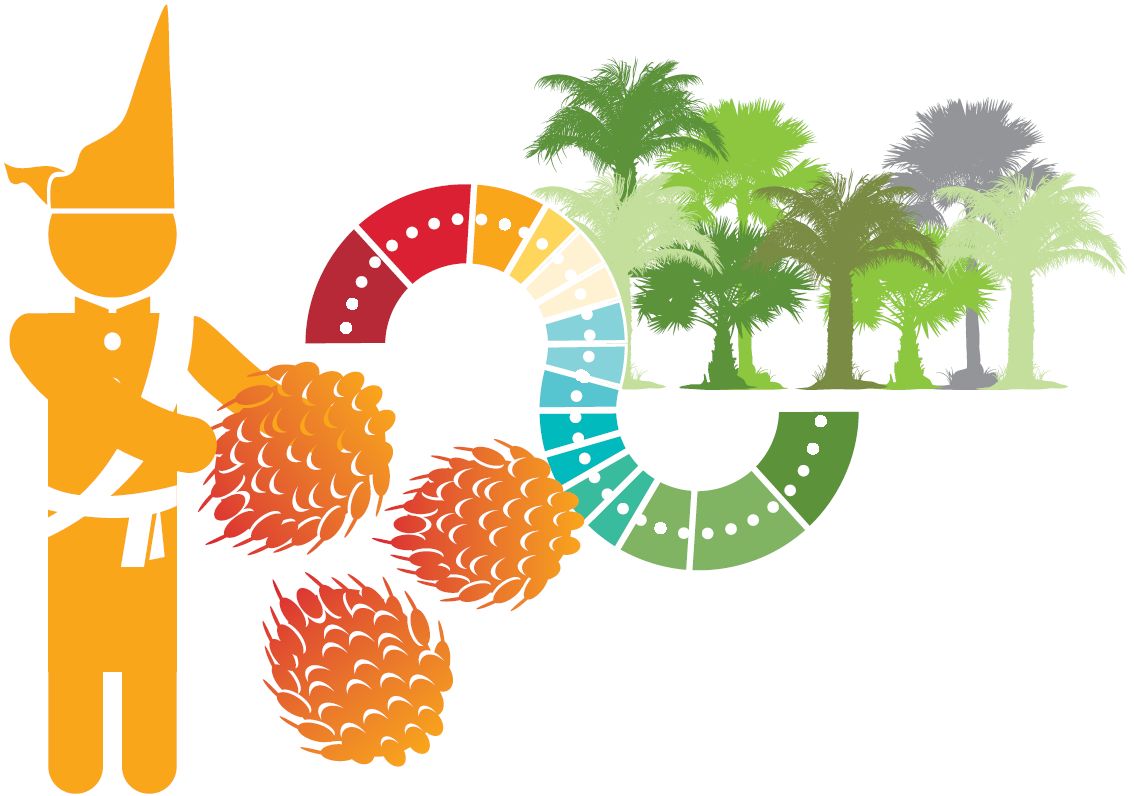 Community Outreach (DMPA)
We launched Desa Makmur Peduli Api (DMPA), a long-term fire prevention community programme, in 2016. DMPA villages in and around our concessions are provided with training on fire prevention, basic fire-fighting infrastructure, and early-warning processes to deal with the risk of fires.
Under DMPA, we also conduct outreach to schools in a long-term effort to change community mindsets to move away from burning forests to clear land for agricultural use. The programme focuses on forest conservation and food security.
We employs a four-pronged approach in DMPA:
1. Prevention
Fire prevention awareness
Improved water management system
2. Preparedness
Well-trained and well-equipped personnel
3. Early warning system
Effective and efficient fire patrol systems
Rating system for potential for fires
Social media channels to disseminate fire prevention messages
4. Quick response
Fire-fighting team on standby to supress fires quickly
Fire monitoring and reporting
We actively monitor all fire incidents in our concessions and DMPA villages. This includes monitoring and checking up to one kilometre around the fire outbreak area. Good fire reporting is essential, as it can help in faster response times in sending aid, better fire containment, and transparency in reasons for fire.